Bure Valley 10 Mile Race
The next Bure Valley Harriers 10 mile race is on 26th September 2021.
Entries are now open on the following link
https://raceroster.com/events/2021/47697/bure-valley-10-mile

MEDAL FOR 2021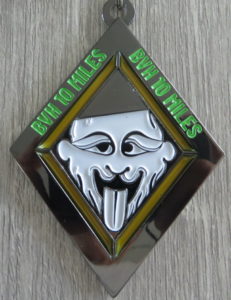 Certificate of Course Accuracy 2021
Participant Code of Conduct 2021
*** Race Results 2019 (and free photos!) ***

Thank you to all of the runners who took part in the 2019 Bure Valley 10!
We hope that you enjoyed the event as much as we did, despite the weather.
Thank you also for your patience (and help) in getting the cars off of the field car park, particularly after the heavy downpour. Our car park team were working especially hard this year with the wet conditions.